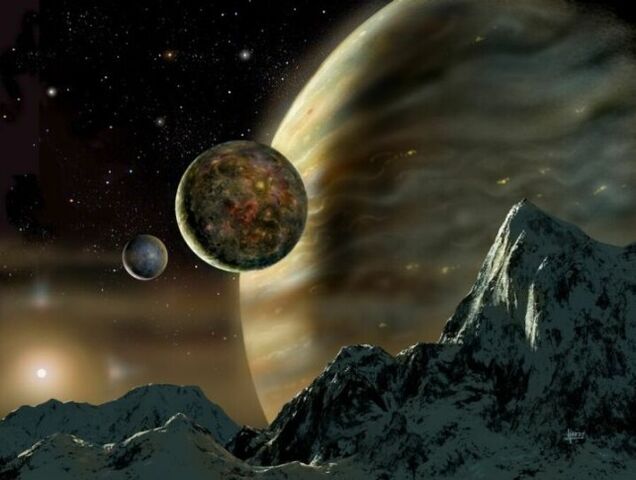 Lusus (HD 70642 b, P106) is a planet that orbits the star HD 70642. This planet has 101 moons bigger than 1 km (0.6 miles) across. Up in the icy moon's sky, there is a volcanic moon and slate moon to the left of the big parent planet and the parent star is seen just above the mountain.
File history
Click on a date/time to view the file as it appeared at that time.
Ad blocker interference detected!
Wikia is a free-to-use site that makes money from advertising. We have a modified experience for viewers using ad blockers

Wikia is not accessible if you've made further modifications. Remove the custom ad blocker rule(s) and the page will load as expected.